Your logistics, managed seamlessly from A to Z.
VdH is your logistics partner for everything from merchandising to e-fulfilment. Our team of experts will be happy to take over all your logistics tasks so that you can concentrate fully on your core business.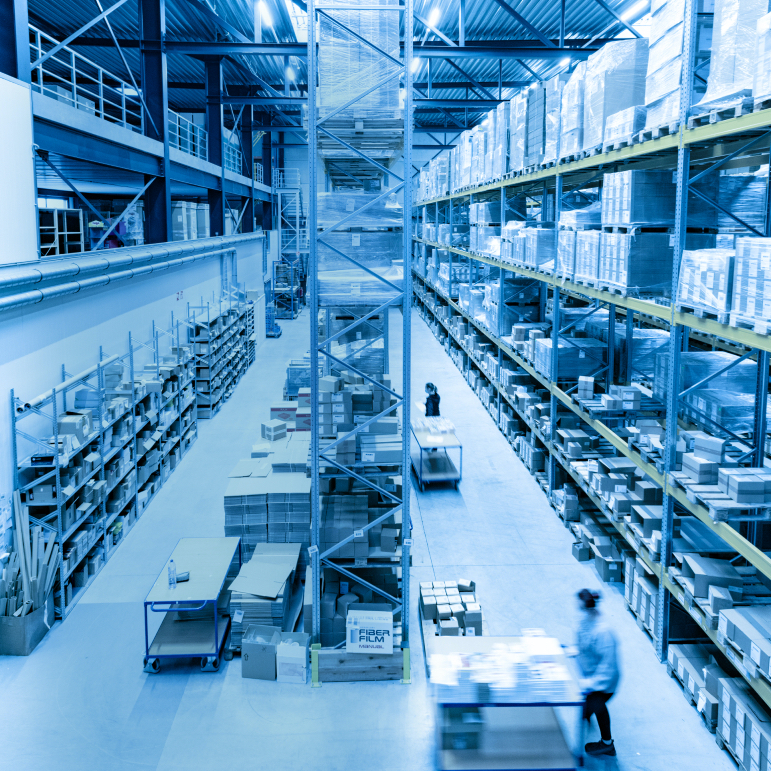 Merchandising
From handling your POS material to dispatching your business gifts and the smart follow-up of your direct mailings, VdH supports you with the full range of logistics for all your campaigns and marketing activities.
More about merchandising
E-fulfilment
Need to get your customers' orders out quickly and efficiently? VdH offers a comprehensive package of warehousing services from storage to shipping, for everything from local webshop logistics to international distribution.
More about e-fulfilment
This is how VdH makes the difference.
Solution-oriented thinking.
At VdH, we don't think in terms of problems, but solutions. You can contact us with all your logistics questions and we'll do all we can to find a perfect solution, both for one-off projects and for large, complex logistics issues.
A flexible and personal approach.
No single order is standard. At VdH, a dedicated core team who knows your company from top to bottom will develop each tailor-made project. Based on over 20 years of experience and always 100% in line to your needs and expectations.
The spirit of a family business.
VdH is a family business and that spirit suffuses everything we do. We're passionate about providing the very best for each and every project. Our team of permanent employees does everything it can to help you as thoroughly and as quickly as possible.
Let's talk!
We look forward to work with you to tackle your logistics. Curious to know how we can help? Contact us today!