E-fulfilment
Logistics support from stock management to delivery.
E-fulfilment
Logistics support from stock management to delivery.
Getting your customers' orders out efficiently without having to do anything yourself? At VdH, you can count on an extensive range of services across the entire logistics chain: from storage and order picking, to shipping and returns. Your customer places an order and we do the rest. It's as simple as that. This applies to anything from a fully-loaded cargo container to the most delicate, carefully-packaged web order.
E-fulfilment from A to Z
Physical or digital, 1 or 1,000 items, within Belgium or further afield, however and whatever you're sending, at VdH, you can count on reliable, consistent service in:
Webshop logistics:
management, order picking and careful dispatch of orders to end-consumers.
B2B shipments:
management, order picking and shipment of goods to large and small business customers.
Warehousing:
temporary and long-term goods storage.
Product processing and assembly:
preparation, handling and getting products ready for shipment.
Don't see the service you're looking for in this overview? Then make sure you contact us, because there's a good chance that we can help you too!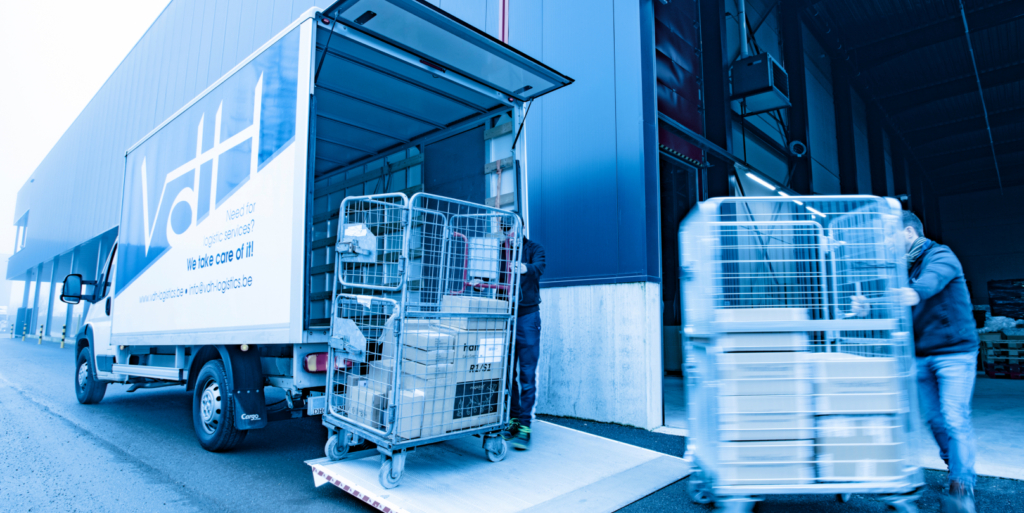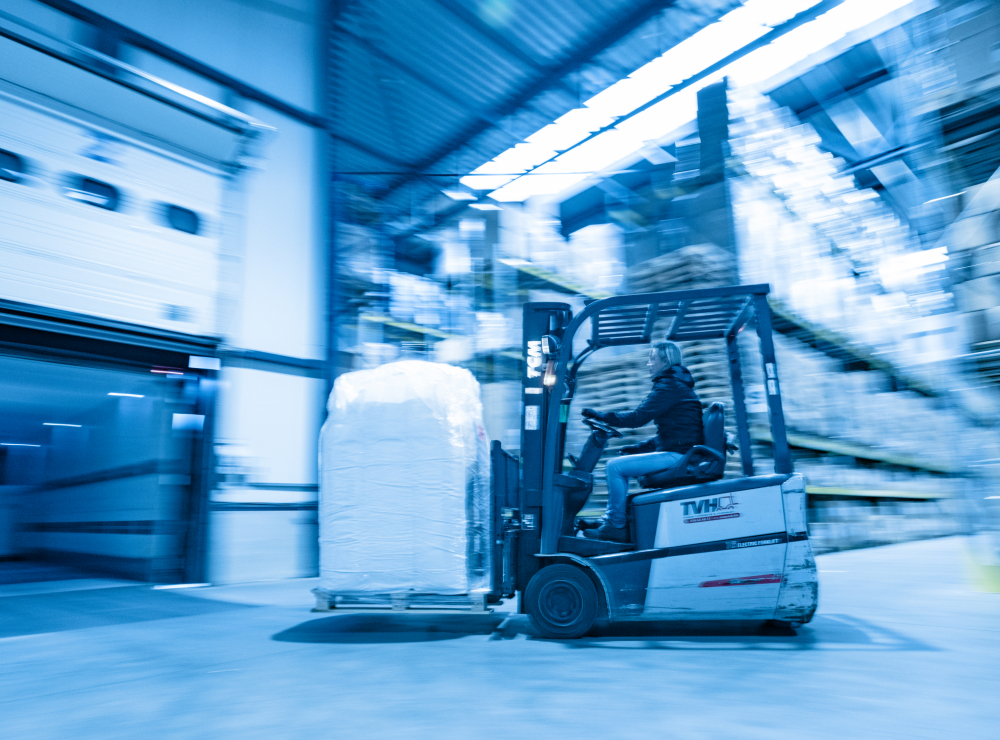 Here's how it works.
Below, we've listed the most important steps in our e-fulfilment approach, so that you know exactly what to expect. Do you still have questions? Then you can always contact us here.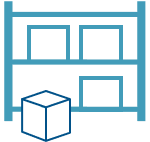 We store your goods
We receive your goods, check them and process them in our Warehouse Management System (WMS). The WMS registers all goods when they enter and when they leave. This means that you can consult your stock in real time via our secure interface.
Step 1
We store your goods

Your customer places an order.
When an order is placed via your webshop or sales system, it's automatically forwarded to our WMS. You can follow the order processing and shipment live via our web app.
Step 2
Your customer places an order.

We collect the goods.
Based on the orders received, the WMS forwards all the necessary information to our order pickers. They carefully collect all the ordered goods from the warehouse.
Step 3
We collect the goods.

We pack the order.
According to the weight and fragility of the ordered goods, we select the most suitable packaging material and prepare it for shipment with great care.
Step 4
We pack the order.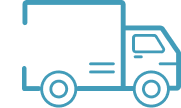 We ship the package.
Every day, we send web orders from our warehouses using various professional partners and channels such as Bpack, UPS, DPD and TNT. We always choose the precise partner and shipping method in consultation with you so that it meets your expectations fully.
Step 5
We ship the package.
We handle any returns.
If an order is returned, at VdH we can see to the full follow-up. We receive the package, check the quality of the returned items and send the package to a new address or move the goods back into stock.
Step 6
We handle any returns.
The benefits of working with VdH.
Extensive storage space
At VdH, you can count on storage capacity of some 8,500 m², split between two locations. So you don't have to invest in extra space yourself. In addition, this gives you all the equipment necessary for unloading large deliveries, professional warehouse staff and outstanding security.
Competitive economies of scale
VdH has many customers and that is good news for you too. Because we purchase the same products or services for a lot of customers, you can benefit from the economies of scale. For instance, we can offer you extremely competitive prices for packaging material and shipping.
Significant time saving
Managing an e-fulfilment programme is more than a full-time job. Waiting for goods to arrive, quality control, finding the correct packaging material, creating shipping labels, etc., the list grows ever-longer. At VdH, we take all these tasks off your hands so that you can concentrate on your core business.
Smart insights
Knowing that everything's running smoothly is but one element. At VdH, you can also follow up. We provide regular, clear reports on receipt, stock and order processing amongst other things. This gives you quick and easy insight into important success factors such as turnover rate and stock value.